Nat king cole where did everyone go
Gisela Adisa ( Eartha/Natalie )
People's Light debut. Theatre Includes: Broadway: Beautiful: The Carole King Musical . First National Tour: Sister Act . New York Theatre: Ubu Roi (Fordham), Shakin The Mess Outta Misery (Henry Street Settlement), Marie Christine (title role), Caroline, or Change (Gallery Players). Film/Television Includes: Ride By Night, Chasing Taste, Jamerican, Royal Pains. Training: Graduate of Fordham University's Drama and African Studies programs. Website: @imGisela on Twitter and Instagram . #BlackLivesMatter Mark D. Donovan ( Producer )
People's Light debut. Theatre Includes: Million Dollar Quartet (Las Vegas), Crazy For You (Ogunquit Playhouse), Carousel, Urban Cowboy (West Virginia Public Theatre), Fat Pig (12 Miles West Theatre Co), Pugilist Specialist (Luna Stage), Annie Get Your Gun (Cider Mill Playhouse). Film/Television Includes: Boardwalk Empire, Blue Bloods, Zero Hour, The Trust, The Young and the Restless, All My Children . Marc has also appeared in and/or lent is voice to more then 40 television and radio commercials. Website: . Rachael Duddy ( Betty/Peggy )
People's Light debut. Theatre Includes: Esperanza Spalding's Emily's D+Evolution (International Tour, Carnegie Hall) LaMama Cantata (LaMama, International Tour, Tamagawa University, Japan) La DeRoute (New Georges) Loving V. Virginia (Williamstown, New York Stage and Film). Training: BFA, NYU Tisch. Dulé Hill ( Nat )
People's Light debut. Theatre Includes: Most recently appeared in the Tony nominated musical After Midnight (Broadway's Brooks Atkinson Theatre). First came to prominence as The Kid opposite Savion Glover and Jeffrey Wright in Bring in 'Da Noise, Bring in 'Da Funk (Public Theatre, Broadway's Ambassador Theatre). Other stage credits include the Alicia Keys produced play Stick Fly (Broadway's Cort Theatre), Black and Blue (Broadway's Minskoff Theatre), Shenandoah (Paper Mill Playhouse), The Little Rascals (Goodspeed Opera House), and Amiri Barka's Obie award-winning play Dutchman (Cherry Lane Theatre). Film/Television Includes: Best known for his work as Charlie Young on The West Wing , for which he garnered an Emmy Award nomination and four Image Award nominations for Outstanding Supporting Actor in a Drama Series, as well as receiving two Screen Actors Guild Awards as part of the ensemble in a drama series. He has been nominated for four NAACP Image Awards for Outstanding Actor in a Comedy Series for his work on USA's Psych , in which he portrayed Burton 'Gus' Guster for eight seasons and served as a producer. Hill will be reviving this role with the original co-stars in the upcoming film Psych: The Movie , premiering on USA this December. This Spring, Hill starred in . Dillard's drama Sleight , which has received rave reviews since its 2016 Sundance Film Festival debut. Hill most recently joined for a season-long arc as rival senior partner, Alex Williams, in the USA Network drama Suits , which just premiered its seventh season. Hill can also next be seen in the third season of the HBO series Ballers with Dwayne Johnson, which is set to return July 23rd. Previous film credits include the Independent Spirit Award nominated film Gayby ; David H. Steinberg's Miss Dial alongside Robinne Lee, Sam Jaeger and Jon Huertas; Stuart Gordon's adaptation of David Mamet's Edmond , opposite William H. Macy; Andrew Davis' The Guardian ; Disney's Holes , an adaptation of the award-winning children's novel by Louis Sachar in which he appeared as Sam the Onion Man alongside co-stars Sigourney Weaver, Jon Voight and Shia LaBeouf; Gravy; Sugar Hill; She's All That; Sexual Life; and the independent comedy Remarkable Power , directed by Brandon Beckner starring Kevin Nealon and Kip Pardue. Dayshawn Jacobs ( Billy/Young Nat )
People's Light debut. Dayshawn is currently an 8th grader at Stetson Middle School, in West Chester, PA. In school, he participates in chorus and school plays (most recently as a prince in Aladdin ). Dayshawn looks forward to West Chester Summer Stage every year, takes weekly singing lessons, and enjoys singing on stage and off. He did a session at West Chester Performing Arts Camp this past summer. Dayshawn is an avid lover of sports. He plays football and lacrosse for various leagues and can often be found competing against his brothers. Zonya Love ( Perlina )
People's Light debut. Theatre Includes: Broadway: The Color Purple (as Celie). Some credits: First National Tour of Avenue Q, Sister Act (as Deloris Van Cartier at California Musical Theatre), The Devil's Music (as Bessie Smith at Milwaukee Rep), The Parchman Hour (as Lucretia Collins/others at Guthrie Theater), Kiss Me Kate (as Hattie at Shakespeare Theater Company), The Wiz (as Evilene at Maltz Jupiter Theatre), Intimate Apparel (as Mayme at Nevada Conservatory Theatre). Film/Television Includes: Blue Bloods, Smash, The David Letterman Show. Owen Pelesh ( Stage Manager )
People's Light: Athos in The Three Musketeers (The Later Years) . Theatre Includes: Act 2 Playhouse, Arrow Rock Lyceum, Kimmel Center, Mauckingbird Theatre Co., Merry-Go-Round Playhouse, Theatre By The Sea, Riverside Theater, and Walnut Street Theatre. Film/Television Includes: Various commercials. Training: Proud graduate of Temple University. Personal Website: Jo Twiss ( Candy )
Peoples Light debut. Theatre Includes: Broadway: Cat on a Hot Tin Roof ; recent regional credits: Rabbit Hole (Theatre with a View), The Roommate (Florida Studio Theatre), By the Water (Premier Stage), Steel Magnolias (Bristol Riverside Theatre), as well as Romeo and Juliet and Cat on a Hot Tin Roof at the Pennsylvania Shakespeare Festival, among others. Television/Film Includes: The Affair, Seven Seconds, House of Cards , and she is a "repeat offender" on all the Law and Order series. She is also a nurse and has taught acting at various universities and theaters on the east coast. Daniel J. Watts ( Sammy )
People's Light debut. Theatre Includes: Eight Broadway shows including Hamilton, In The Heights and Memphis . An accomplished spoken word artist, in 2012 Watts launched WattsWords Productions. Daniel J. Watts' The Jam , an homage to his great grandmother who made homemade jam from scratch and gave away what she couldn't eat herself, is a spoken word/storytelling experience fusing a live band, song, dance and multimedia where Watts encourages audiences to focus on social similarities opposed to differences. Film/Television Includes: Recurring roles on NBC's Blindspot and HBO's Vinyl ; The Good Wife (CBS); Blue Bloods (CBS); Odd Mom Out (Bravo); The Night Of (HBO); Boardwalk Empire (HBO); Person of Interest (CBS); Broad City (Comedy Central); and Smash (NBC). Film credits include Breakup at a Wedding; Among Brothers; and Freedom . Watts served as an adjunct professor of NYU's Tisch New Studio. He teaches his own course on how to truly engage in one's self in order to contribute meaningful and personal artistic work. Training: BFA, Elon University Music Theatre Program. 2011 Young Alumnus Award Recipient. Website: @dwattswords
[ Home ] [ Up ] [ News and Information ] [ Oracle's Songlist by Category ] [ Frequently Asked Questions ] [ About the Band ] [ Photo Gallery ] [ Oracle Newsletter ] [ Kudos from Oracle Band clients ] [ Oracle Bio Page ] [ Audition Oracle Band - MP3 & RealAudio ] [ Suggest A Song for Oracle to learn ] [ Links Page ] [ Latest News from the Entertainment World ] [ Privacy Statement ] [ Contact Oracle Band ]
When his groundbreaking NBC variety show failed to attract a national sponsor, Nat " King " Cole famously declared that "Madison Avenue is afraid of the dark."
Find showtimes, watch trailers, browse photos, track your Watchlist and rate your favorite movies and TV shows on your phone or tablet!
Later on, there's "I Wonder Who My Daddy Is," a Gladys Shelley tearjerker memorably recorded by Nat's younger brother, Freddie Cole. Too on the nose? Maybe, but Porter gives the song an impeccable treatment, if you can buy in all the way. Buying in may be the crucial factor here, for Porter no less than for his listeners.

The "bonus" tracks "Don't Blame Me" and "There Is No Greater Love" were part of the original recording session, and were added to Capitol Record's 1987 and 1997 CD re-issues. In 2007 Collectors' Choice Music also re-issued "The Very Thought of You" on CD and included the tracks "Happy New Year" and "Farewell To Arms" from a 1962 recording session.
If there is an artist alive who has the chops to carry the musical legacy of Nat King Cole, Gregory Porter is the one. And on Nat King Cole and Me Porter shows that whether the arrangement calls for swelling bombast or subtle swing he has what it takes to pull it off. This is a beautiful tribute that also stands as a musical success on its own. Recommended.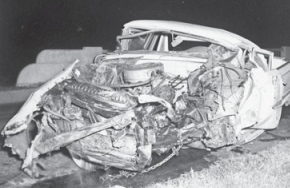 hw.frasier-paradise.info